Early Years
Meet the Early Years staff!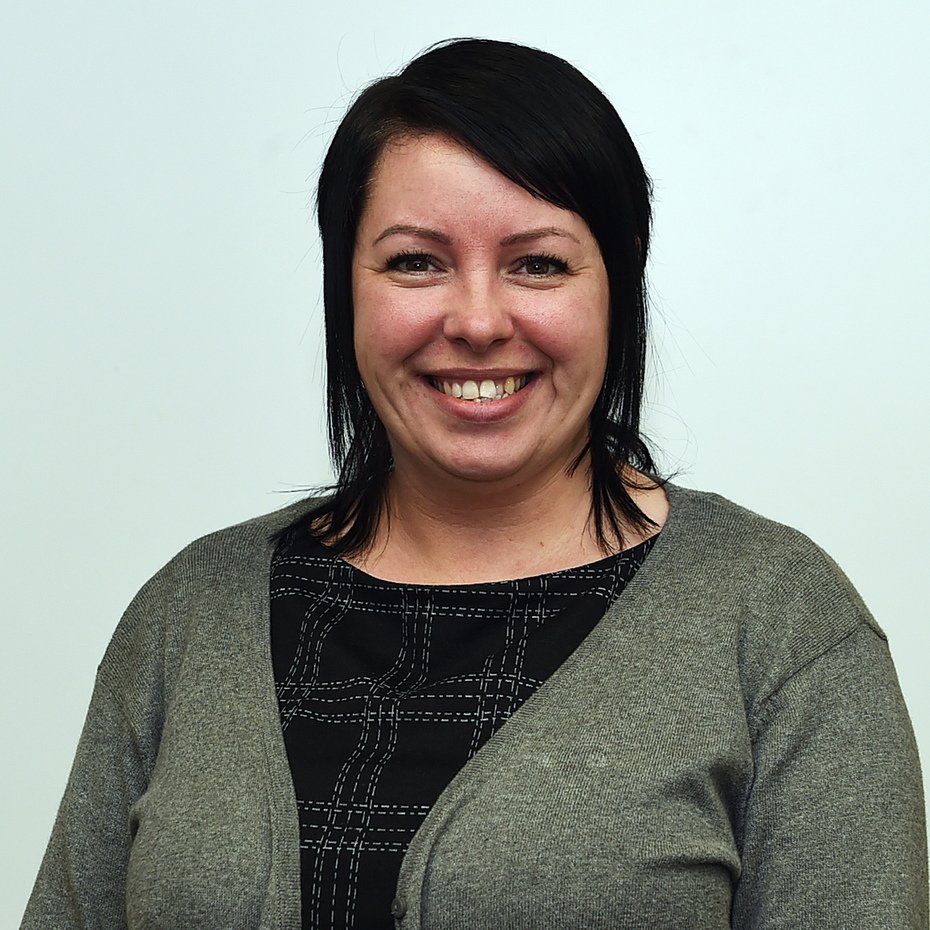 Mrs Grears is our Early Years teacher.
She is supported by Mrs Jackson, Mrs Sproat and Mrs Bateman who all work in the unit at various points during the school week.
Have a look at our lovely unit
Our Early Years pupils and staff moved into a newly renovated unit in September 2018 after extensive renovation work during the Summer holiday. They now have their own entrance with cloakroom and self contained toilets. The unit is bright and spacious and extremely well resourced. It also has a large outdoor play area which is currently being developed following the recent move.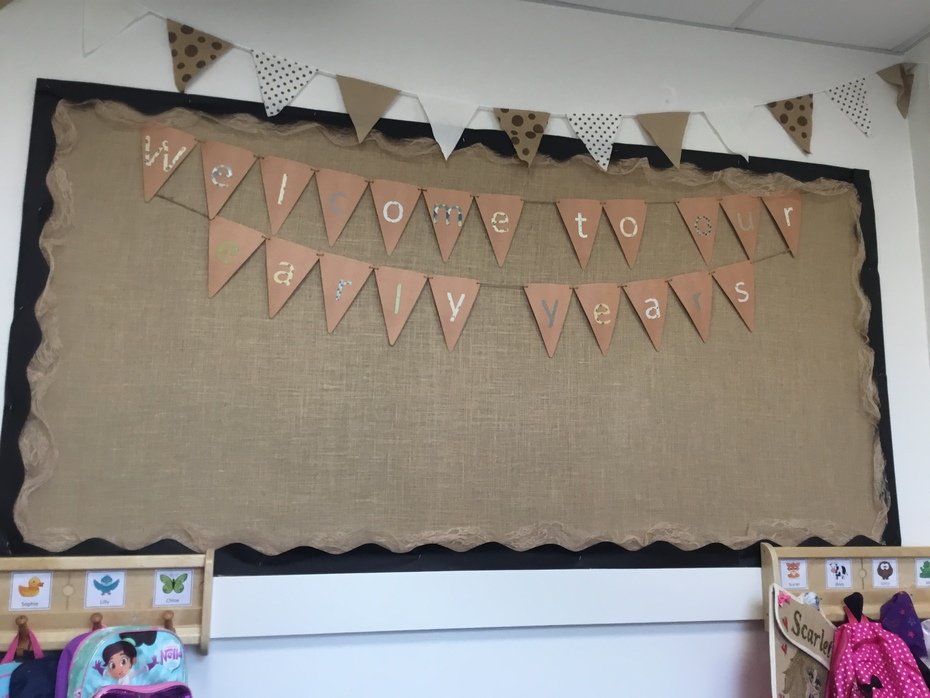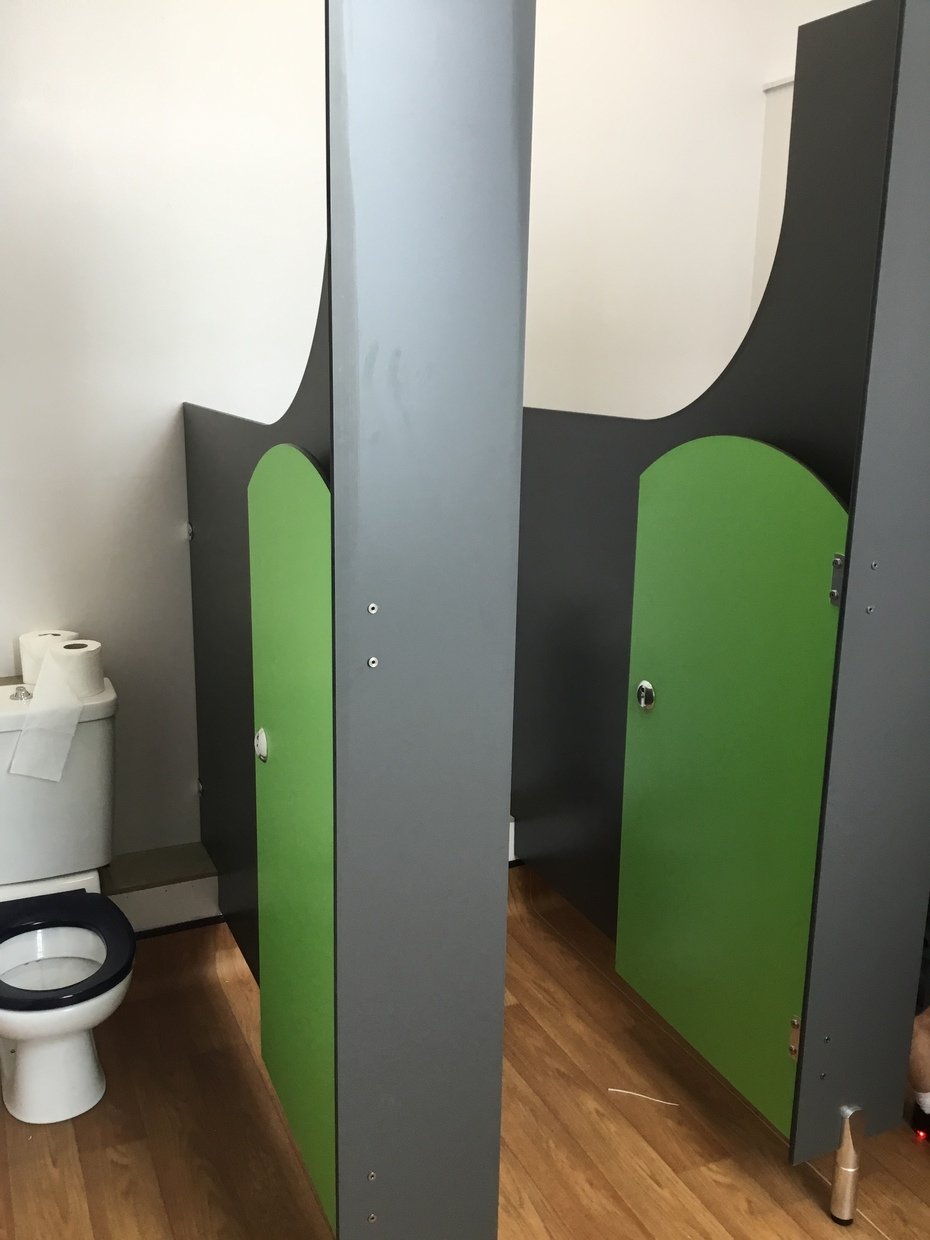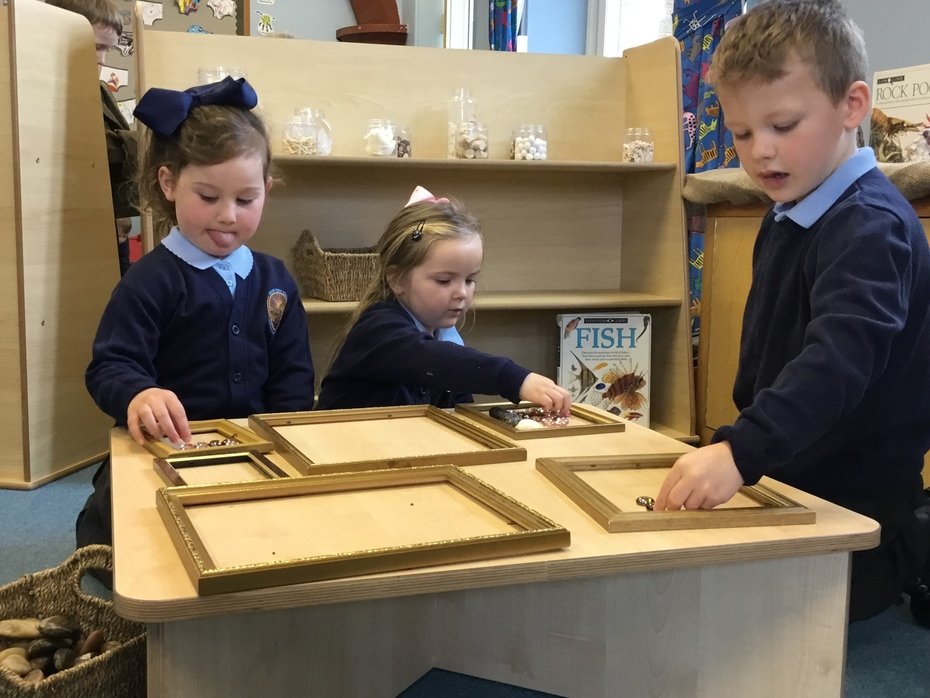 Admissions

All three year olds are entitled to 15 hours of free nursery provision per week. Children can join our three to five provision as soon as they turn three although the free funding does not apply until the beginning of the term after they turn three. Please collect an admission form from the school office.
From September 2017, the Government has introduced a new scheme which offers 30 hours free childcare for families who are eligible.
Who is it for?
To be eligible, you (and your partner if you have one), must either:
each expect to earn at least £120 a week or work more than 16 hours at the National Living Wage (unless you became self-employed less than 12 months ago), or each expect to earn at least £113 a week or work more than 16 hours at the National Minimum Wage (unless you became self-employed less than 12 months ago)

each expect to earn at least £61.92 a week if you're under 18, £84.80 a week if you're aged 18-20 or £52.80 a week if you're an apprentice (either under 19 or in the first year of your apprenticeship)
You, and your partner, must also both:
live in England

expect to have income of less than £100,000 each a year
How do I apply?
To apply, please visit www.childcarechoices.gov.uk and complete the online form.
If you're eligible for 30 hours free childcare, you'll receive a 30 hours eligibility code, your unique 11-digit reference number. This code is important as you'll need it to claim your free childcare. You should take the code to your childcare provider or local authority along with your National Insurance number and your child's date of birth to secure your free childcare place.
Your childcare provider will check the code with the local authority and confirm your eligibility. You and your childcare provider will then be able to discuss when provision can begin.
Reconfirming your eligibility
Every three months, you'll need to reconfirm that you're still eligible for 30 hours free childcare. You'll be reminded to reconfirm you're still eligible 4 weeks before the deadline. If you also receive Tax-Free Childcare, you'll be able to reconfirm your eligibility for both schemes at the same time. You don't need to take your code to your provider or local authority every time you reconfirm however, you should notify your provider if you fall out of eligibility. You can apply for 30 hours free childcare for another child at any time. The point at which you'll need to reconfirm will be aligned for all children. This means that you won't need to go online to reconfirm at different points in the month for each child. If you don't reconfirm, your childcare provider and local authority will be told that you no longer meet the requirements for a free childcare place.
How does it work in Moor Row Primary School?
The Department for Education sets out two types of provider for the purposes of 30 hour entitlement: flexible providers such as private nurseries and sessional providers such as schools which operate fixed sessions.
As a sessional provider, our provision is based upon our existing morning and afternoon sessions to ensure no disruption to teaching and learning within our unit. The sessions are 8.45am to 11.45am and 12.15pm to 3.15pm. This amounts to 6 hours a day and 30 hours across the week.
We offer a lunch session for Nursery children from 11:45 - 12:15 for £4:40 which includes a hot dinner and child care. The dinner must be ordered using the schools online ordering system. If your child is stopping for lunch but not for the afternoon session they would need to be collected from school at 12.15pm.

The Department for Education guidance states that parents should expect to pay for additional hours outside of the 30 hour free entitlement and extras such as school meals. We have kept this cost to a minimum, in line with our existing wraparound lunchtime charge and believe this to be excellent value for money.
As a sessional provider, we are unable to offer flexibility of provision although you do not have to use all 10 sessions if you receive the 30 hour entitlement. If you require different hours, it may be that a flexible provider is more suited to your needs and we can advise you of settings where this is the case. Please be sure that our provision meets your needs before submitting your eligibility code for processing. If we receive your code, we will assume that you are in agreement with the terms and conditions of our provision.
During the term prior to your child beginning nursery you and your child will be invited to attend an open session in school. This will give you the opportunity to meet staff, have a look around the school and gain insights into the curriculum that your child will receive here.
Staff will arrange a home visit just before your child is due to start Nursery, to talk to you and your child in familiar surroundings. This gives staff the opportunity to meet with your child personally and for parents to discuss and share any information needed before your child attends. This helps us give your child a really positive start to their education.
Children do not automatically enter reception from our nursery, you must apply to the Local Authority for a place. This must be done by 15th January 2019 for admission into reception in September 2019 and we can provide you with support in doing this. Applications must be completed online by going to www.cumbria.gov.uk
Uniform
Uniform is compulsory for our three to five year olds and you will be given a copy of our uniform policy before your child starts.
We provide outdoor, waterproof clothing for when the children are accessing the outdoor provision.
Due to the nature of the Early Years provision, we do ask that all children have a full change of clothes available to them during their session. This does not have to be a second uniform as it is only used in the event of your child becoming wet or dirty.
In the Reception year children must have a complete change of clothing for PE, including shorts, t-shirt and slip on pumps. This should be stored in a PE bag on the child's peg in the cloakroom. PE t-shirts can be purchased from the school's online supplier.
Dropping Off and Collecting
Children come into our Early Years unit through our designated Early Years entrance and into their cloakroom where they hang their coats and bags. This is where you will also collect your child from if they are attending school all day. If your child is only attending the morning session (or morning and lunch), they should be collected from the main front door.
You will be required to complete an authorisation form stating which people have permission to collect your child from school and they must be at least 16 years old. We will not release your child unless they are collected from the classroom by an adult named on the form. It is not appropriate to have your child collected by an older child in the school.
Snack
Children are encouraged to share a healthy snack and drink in a small friendly group where staff promote good table manners and encourage children to be independent in preparing their snack. Fruit is free as our school is part of the National School Fruit Scheme.
Children have access to fresh drinking water which they can help themselves to throughout their session.
School Meals for Reception
All children in reception and Key Stage One receive a free school meal under the new Government initiative. If you are in receipt of any benefit it is important that you still apply for free school meals to ensure that your child still receives these when they enter Key Stage Two and to ensure that your child receives additional funding available to them through the Pupil Premium scheme. Contact school for more information.
The school menu is organised on a three week cycle and meals must be ordered in advance using the website Lunch Shop. We will provide you with login details when your child joins us.
Children in nursery do not receive free school meals but can order and pay for meals using the same system.
All of our meals are cooked daily on the premises and meet the current guidelines for nutrition in schools. In addition to the hot meals there is also a jacket potato option, sandwich option and salad available.
The Early Years Curriculum
There are four principles that unite to shape effective practice in the Early Years.
A Unique Child:
This recognises that every child is a competent learner from birth who can be resilient, capable, confident and self-assured. The commitments are focused around development; inclusion; safety; and health and well-being.
Positive Relationships:
It is known that children learn to be strong and independent from a base of loving and secure relationships with parents and/or a key person. The commitments are focused around respect; partnership with parents; supporting learning; and the role of the key person.
Enabling Environments:
The environment plays a key role in supporting and extending children's development and learning. The commitments are focused around observations, assessment and planning; support for every child; the learning environment; and the wider context - transitions, continuity, and multi-agency working.
Learning and Development:
This recognises that children develop and learn in different ways and at different rates, and that all areas of learning and development are equally important and inter-connected.
All planning and assessment in our Early Years is centered around these principles, ensuring that children are provided with experiences that meet their individual needs in ways that are meaningful to them.
There are seven areas of learning and development that must shape practice in Early Years settings. All areas of learning and development are important and inter-connected. Three areas are particularly crucial for igniting children's curiosity and enthusiasm for learning, and for building their capacity to learn, form relationships and thrive.
These three areas, the prime areas, are:
Communication and language development involves giving children opportunities to experience a rich language environment; to develop their confidence and skills in expressing themselves; and to speak and listen in a range of situations.

Physical development involves providing opportunities for young children to be active and interactive; and to develop their co-ordination, control, and movement. Children must also be helped to understand the importance of physical activity, and to make healthy choices in relation to food.

Personal, social and emotional development involves helping children to develop a positive sense of themselves, and others; to form positive relationships and develop respect for others; to develop social skills and learn how to manage their feelings; to understand appropriate behaviour in groups; and to have confidence in their own abilities.
Providers must also support children in four specific areas, through which the three prime areas are strengthened and applied.
The specific areas are:
Literacy development involves encouraging children to link sounds and letters and to begin to read and write. Children must be given access to a wide range of reading materials (books, poems, and other written materials) to ignite their interest.

Mathematics involves providing children with opportunities to develop and improve their skills in counting, understanding and using numbers, calculating simple addition and subtraction problems; and to describe shapes, spaces, and measures.

Understanding the world involves guiding children to make sense of their physical world and their community through opportunities to explore, observe and find out about people, places, technology and the environment.

Expressive arts and design involves enabling children to explore and play with a wide range of media and materials, as well as providing opportunities and encouragement for sharing their thoughts, ideas and feelings through a variety of activities in art, music, movement, dance, role-play, and design and technology.
Child and Adult Directed Learning
In the Early Years we create an environment, both indoors and outdoors, that enables children to learn specific skills through adult directed input. Adult directed activities are carefully planned and feature across all areas of learning. In addition to this, children can access all areas of the classroom and resources freely and independently which leads to a creative and child directed learning environment. This allows children to follow their own interests. Through careful observation, adults can then support children to take this learning on further and develop this line of enquiry. Through listening to the children and observing their interests we are able to plan a curriculum which is both broad and balanced taking into account their needs throughout.